Dr. Amesse is Board Certified in Reproductive Endocrinologist/ Infertility as well as Obstetrics and Gynecology and serves as Affiliate Professor of Clinical Biomedical Sciences at the Charles E. Schmidt College of Medicine, Florida Atlantic University. He is also board certified by the American Board of Bioanalysis as an Andrologist and High Complexity Laboratory Director (HCLD). He relocated to Boynton Beach, Florida in 2013 were he founded Fertility Florida.
Dr. Amesse is a graduate of the University of Michigan and the Quillen College of Medicine at East Tennessee State University. As a Medical Student, he was awarded an Eastman Kodak medical student scholarship. After graduation he went on for residency training in Obstetrics and Gynecology at the State University of New York at Buffalo. Following residency, he completed a fellowship in Reproductive Endocrinology & Infertility at the National Institutes of Health (NIH) and then received advanced IVF training at Yale University School of Medicine.  During his time at Yale, he also completed a Medical Genetics Fellowship. Dr. Amesse moved to the University of Louisville for additional training in Pediatric & Adolescent Gynecology and remained there as a faculty member before moving to Wright State University in Dayton, Ohio in 1998.
While at Wright State University, he served as the Director of the Division of Reproductive Endocrinology and Infertility as well as the Andrology Laboratory.  In addition he was Professor of Obstetrics and Gynecology and received numerous teaching awards including the APGO excellence in teaching award and the CREOG award for excellence in resident education.
Dr. Amesse has bee a member of the Society for Reproductive Endocrinology and Infertility for over 20 year.  In addition, he has been named  as one of America's Top Obstetricians and Gynecologists by the Consumers Research Council of America for over 10 years. He has over 75 peer review publications and abstracts. Dr. Amesse is on numerous editorial boards and is Editor-in-Chief of the Journal of Genital System and disorders.
Dr. Amesse is on staff at the Bethesda Memorial, Palms West, St Marys and Joe DiMiaggio Children's Hospital.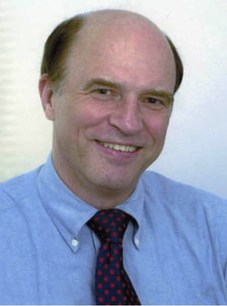 Education 
University of Michigan, BS, PhD
Quillen College of Medicine at East Tennessee State University, MD
Carnegie Mellon University, Masters Medical Management (MMM)
Residency
State University of New York at Buffalo, OB/GYN
Fellowships
National Institutes of Health, Reproductive Endocrinology & Infertility
Yale University School of Medicine, Medical Genetics; Advanced IVF
University of Louisville, Pediatric & Adolescent Gynecology
Office Location
2955 Palms West Drive Suite 200
Loxahatchee, Florida 33470
T: 561-257-0816,
F: 561-257-0817
Email: [email protected]