Family Building in the LGBT Community
Fertility Florida embraces diversity in our patients. We have a special interest in the LGBT community and are committed to assisting their fertility needs. We understand there many different family models, and support family building in the LGBT community. We also recognize that that there are a number of challenges facing LBGTs and the desire to have a family. We realize this will be a special journey and and we are committed to developing clear obtainable goals and helping you down that road. For some couples, family-building is as simple as selecting a sperm donor from a sperm bank and using it for insemination purposes. For other couples, it is a more involved processes and may include selecting an egg donor, finding a gestational carrier, surrogate and in some cases arranging for adoption. Whichever direction you choose, we assure you that this will be an exciting journey and we will support you throughout this endeavor.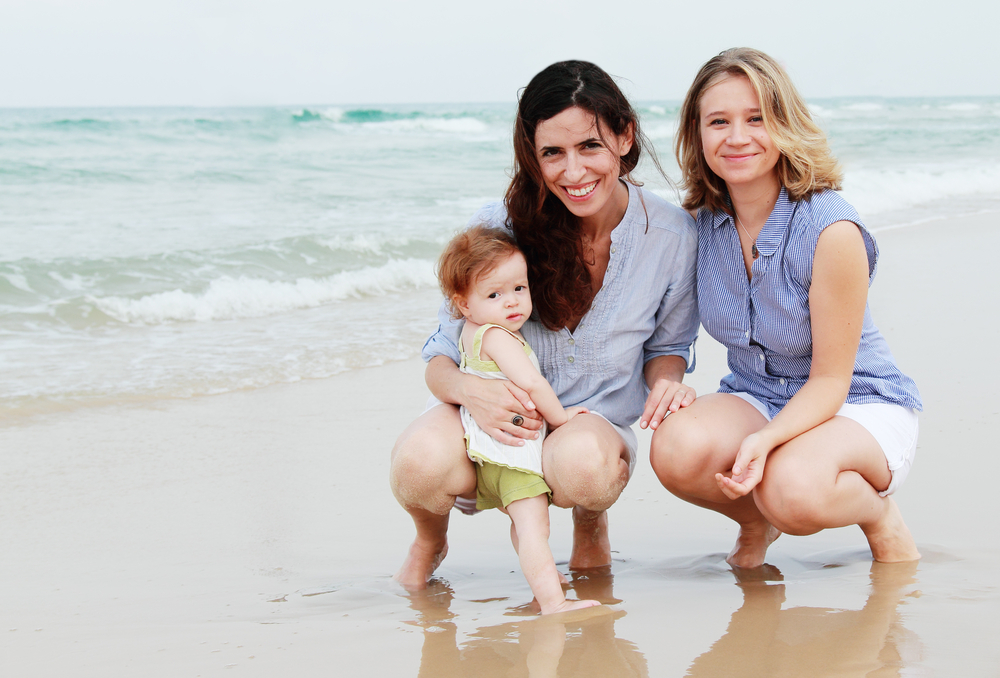 Family Building for Lesbian Couples
At Fertility Florida we believe this will be a join venture, and that success will depend on a number of variables. First and foremost, it will depend on the health and fertility of the woman who will carry the infant. Secondly, it will depend on the quality of the donated sperm. Thirdly, it will depend on selecting the correct approach to combine sperm and egg. We are committed to optimizing this process and will make every effort possible to fulfill your dreams to achieve a pregnancy in the most efficient and cost effective manner.
Intrauterine insemination with donor sperm
The most common methods for our lesbian couples to obtain pregnancy is through a procedure known as intrauterine insemination or IUI. In this process the woman will be inseminated with sperm from a donor. In most cases the sperm is purchased from a bank and then injected with a soft catheter into the uterus itself. This procedure works very well for women who have a normal uterus and functioning fallopian tubes. In some cases fertility drugs are needed to normalize the menstrual cycles or enhance fertility chances per cycle. Decisions regarding the use of these medicines can be decided at the time of the initial consultation.
In vitro fertilization
In vitro fertilization is another method utilized by lesbian couples to become pregnant. It is an alternative to intra uterine insemination IUI and is sometimes necessary if the fallopian tubes are compromised or there are other reasons that the woman cannot become pregnant using by less involved methods. This procedure has been described in other sections of this site, but basically involves fertilizing the woman's eggs. This procedure has excellent success and will be the best option for certain couples.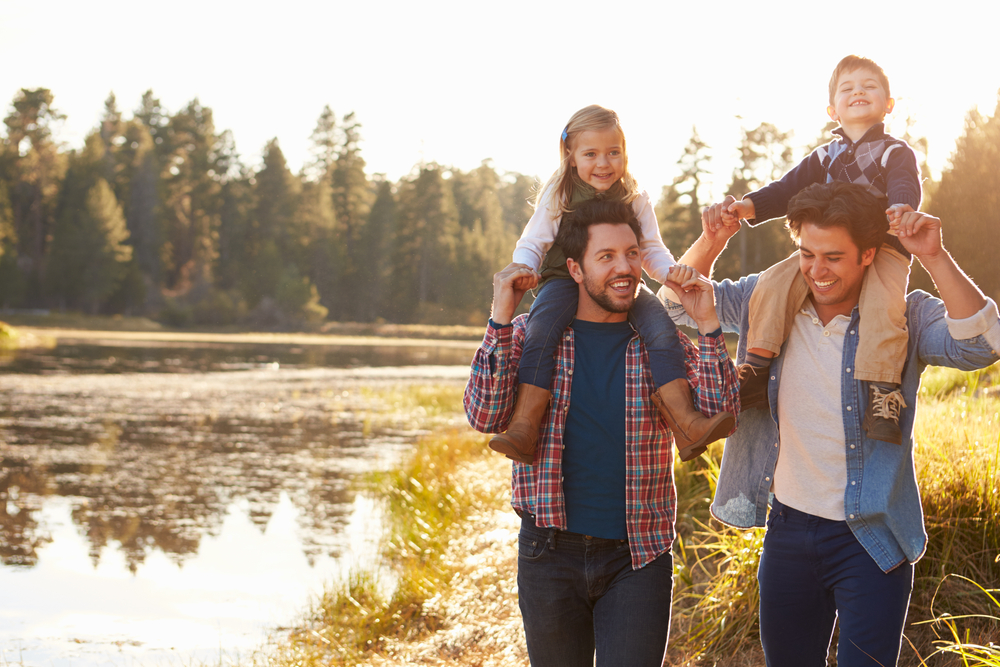 Gay Couples and Family Building
Gay couples are welcome to our practices and will be treated with respect and dignity. We have a number of options for family building and these will be discussed at the first visit. Initial testing to determine the quantity and quality of sperm will be a component of the first visit as this will determine the approach to be taken.
Surrogacy
Surrogacy is one alternative that our Gay patients choose. With surrogacy the selected woman is inseminated with the sperm of the one of the partners. In general, insemination is done through intrauterine insemination of washed sperm. The resulting pregnancy is then carried by the inseminated woman for the Gay couple. In some cases the woman can become pregnant through IVF procedure.
Gestational Carrier
Gestational carrier is another method used for obtaining a child in the gay community. In this procedure the woman is impregnated with the fertilized eggs of a donor. In this case, the donors egg are obtained by aspiration and then fertilized in vitro with one of the partners sperm . The fertilized egg is then transferred to a third party carrier who gives birth to the infant for the couple.
Transgender
All Transgender patients are welcome to our practice and they present with special needs depending of their gender identity. In males who undergo sexual reassignment it is important to obtain sperm prior to hormonal and/or surgical treatment. In Females who undergo sex reassignment eggs can harvested prior to hormonal or surgical treatment. These eggs can then be fertilized at a later date and in some cases a gestational carrier can then be used to carry the baby.
 Non Fertility Needs
We are a full service reproductive endocrinology center, and understand there are needs of the LBGT community in addition to family building. Many of our patients will need hormonal management and Dr. Amesse is trained in both estrogen replacement and testosterone supplementation for transgender patients. We are also available for gynecology needs and will perform PAP smears and order mammograms as needed.
Adoption
We will strive to accommodate family building in our LBGT community through a variety of methods including adoption. We are aware that this may be the best approach for some couples. It is our policy to assist you if that is the direction that fits your needs.
Office Location
2955 Palms West Drive Suite 200
Loxahatchee, Florida 33470
T: 561-257-0816,
F: 561-257-0817
Email: [email protected]